Weather Seals - Pedestrian Door Guide
Below are both Single Door and Double Door Brush Strip Guides for industrial door applications.
---
Single Pedestrian Door Weather Strip Guide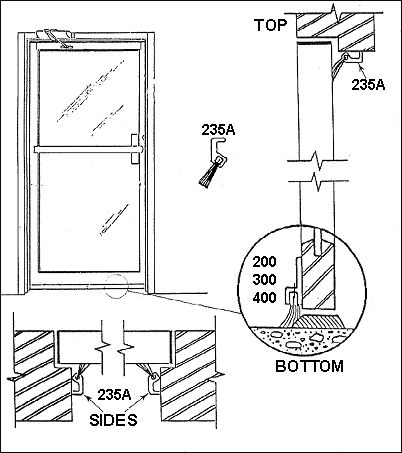 TOP and SIDES:
The angled 235A holder on the sides and top of pedestrian doors. The raised holder gives a finished look compared to standard angled brushes, however it may not work for all doors.

BOTTOM:
Depending on the gap and usage, straight 200 or 300 mounts can be used at the bottom.
---
Pedestrian Double Door Weather Strip Guide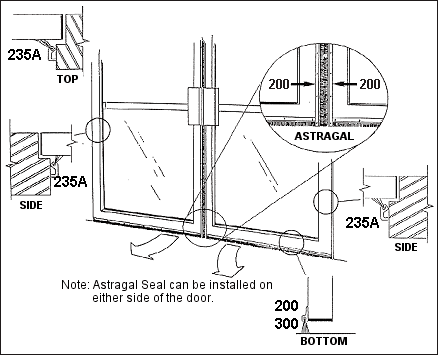 TOP and SIDES:
The angled 235A holder on the sides and top of pedestrian doors. The raised holder is a nice look compared to standard angled brushes, however it may not work for all doors.

BOTTOM:
Depending on the gap and usage, straight 200 or 300 mounts.

ASTRAGAL:
2 straight 200 mount brushes facing each other with the tips touching. This can be inside or outside
---
Choose Brush Mounting Style
Click on a brush mounting style to see all in stock options and sizes available
---